Buying & Investing
Using Bing Daniel Realty for Buying and Investing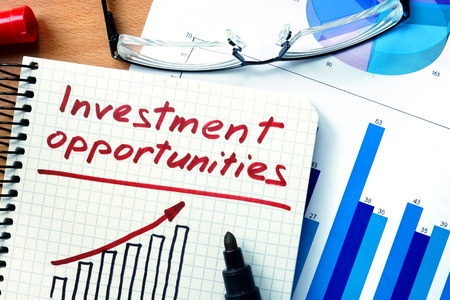 Bing Daniel Realty has extensive experience representing buyers and investors. In a competitive market such as Austin, Texas it is critical to hire a broker that is well-versed in competing in a multiple offer situation. In addition, timely submission of contracts and availability to show new listings on short notice is paramount in a sellers' market. Kenda Daniel has represented hundreds of buyers in her 16 years in the industry, and she has earned the Accredited Buyers Representative (ABR) designation. A specialist in representing buyers and investors in Austin's highly competitive market.
Relocation Expertise
Our agents have worked with numerous clients who are relocating for work or other reasons. The importance of educating our clients on the various neighborhoods, school districts, and providing a comprehensive relocation guide is foremost before we even begin to look at homes, condos or high rises. Wish lists and priorities will be different and unique to every buyer. We ask the right questions, and we listen to our client's answers to compile relevant listings to view. Buyers who are relocating often have limited time to view listings, and time management is important and necessary. When the time comes to begin touring properties, we have done the research, preparation, and previewing of listings in advance to narrow the search and maximize the use of our client's time.
Superior and Dedicated Support
During every step of the process, we are in constant communication with our clients. We alert our clients to new listings that meet their requirements, we set up customized email alerts for particular property search criteria, and we provide pocket listing details in advance of properties hitting the market. Our agents are always previewing new listings that go onto the market in order to provide detailed information to our clients before scheduling a showing. Previewing saves our client's time and allows us to provide real time information to our clients when photos alone are not enough to ascertain the condition of the home, condo, or high rise.
Having closed hundreds of real estate transactions, we understand all the costs associated with buying a home, condo, or high rise. We assist our client's with developing a realistic budget by providing a Buyer's Cost Report that includes items other than the list price that will be required to close. Many buyers are not aware of certain fees and other items that will be required to be paid by the buyer at closing – items such as required down payment, points, appraisal fees, survey costs, condominium resale certificates, home warranties, together with advanced escrows for association fees, taxes, and insurance. For first-time buyers, this information is very important to know in advance.
Financing and Referrals
When buying in a competitive seller's market, it will be necessary to have pre-qualified or pre-approved financing in place. Bing Daniel Realty has a network of lenders, mortgage brokers, and loan officers committed to the same quality of service we provide. When securing financing, Bing Daniel Realty recommends that its client's consult with at least two lenders to compare rates, costs, fees, and performance track record.
Negotiation Skills
Reviewing, analyzing, and understanding current market conditions and recent comparable sales of homes, condos, or high rises is critical to make the best offer possible. Bing Daniel Realty agents are well versed in negotiating contracts and prevailing in competitive multiple offer situations. All of our agents are experienced professionals with the knowledge to successfully negotiate the best price and terms for the purchase of a home, condo, or high rise.
[do_widget id=rfw_dock-2]
Cost Savings
Unlike many of our competitors, Bing Daniel Realty agents are able to be flexible and provide clients with contributions which can result in substantial savings depending on the price of the home, condo, or high rise purchased. We have lower overhead and we operate independently thereby allowing us to pass our savings along to our clients. These financial arrangements and incentives are a key differentiator for Bing Daniel Realty and demonstrate our commitment to ensuring that our clients receive the highest value for their dollar together with professional customer service that is unparalleled when compared to our competitors.
Commitment to Our Clients
Ultimately, the most compelling reason to hire Bing Daniel Realty as your broker and agent is the high level of integrity and commitment we provide to our clients. We know we have done our job when we know that our clients are satisfied. The best thank you we receive comes in the form of referrals and recommendations from our clients. We are grateful to have been afforded the opportunity to assist buyers throughout Texas, and we welcome the opportunity to provide you with trustworthy advice and superior representation.