BDR's Top 5 for 2017
Happy New Year from Bing Daniel Realty!
As a suggested new year's resolution, we highly recommend that you make an effort in 2017 to visit, re-visit, explore, and discover all that Austin has to offer. In this first post of the New Year, we highlight our top 5 spots to visit in 2017 – some new, some classic, some popular, and some off the beaten path. While some of the destinations on our list may not make a "must see" list, they certainly should be! Many locals may not have discovered these spots, but they are delighted when they do!
1.  Texas State Library and Archives Commission  
Capitol Complex, 1201 Brazos, Austin TX 78702
www.tsl.texas.gov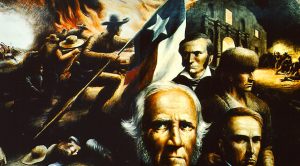 Named a National Literary Landmark, the Lorenzo de Zavala State Archiv es and Library Building is the agency's flagship located directly east of the Texas Capitol. Often overlooked, yet steps from the State Capitol, it is well worth the short stroll to visit. Among the many impressive exhibits are the six flags flown over Texas and the panoramic Texas history mural, designed by artist Peter Rogers, in the main lobby. Current and past exhibits include the following:
Evolution of the Texas Rangers
The American Civil War in Texas
Historic Postcards
Travis' 1836 Victory or Death letter from the Alamo
2.  El Patio
2938 Guadalupe, Austin TX 78705
www.elpatioaustin.com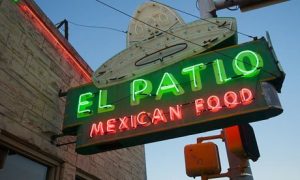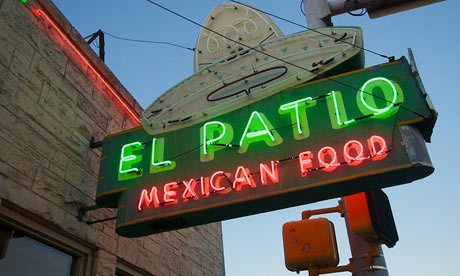 Family owned and operated since 1954.  Although located blocks from the University of Texas campus, you won't find as many students as you will the loyal regulars that prefer to keep
this place a "secret". Offering traditional Tex-Mex classics, including famous nachos, sizzling plates of cheese enchiladas, and homemade chips (by request) and taco shells! This is my go-to place for Tex-Mex, with an appropriate 1950's diner feel, and it is no doubt that this has been Austin's favorite Tex-Mex for over 62 years!
3.  Little Stacy Historic Park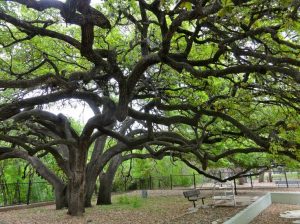 1500 Alameda Drive, Austin TX 78704
www.austinparks.org/parks/little-stacy-park/
This super cute neighborhood park is tucked away in the hills of 78704. The wading pool is perfect for the kiddos and is surrounded by ancient giant oak trees that offer plenty of shade and serenity in this small gem of a park.
4.  Texas State Cemetery
909 Navasota Street, Austin TX 78702
www.cemetery.state.tx.us/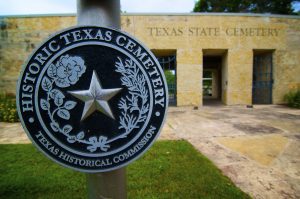 Steeped in history with beautiful grounds, the Texas State Cemetery is the final resting place many former Texas
Governors, Senators, Legislators, Judges, and other legendary Texans who have made the state what it is today. This centrally located cemetery is truly a "must see" for lovers of Texas history.
Notable Texans buried on cemetery grounds include: Stephen F. Austin, General Albert Sidney Johnston, Governor Allan Shivers, Governor John Connally, and Lieutenant Governor Bob Bullock.
Since 1851, the Texas State Cemetery has witnessed many changes. From 1994 to 1997, then Lieutenant Governor Bob Bullock initiated an extensive restoration project. Shortly after this project was completed, then Governor George W. Bush appointed a three-member Texas State Cemetery Committee, whose charter and purpose is to ensure that the cemetery serves as a tribute to individuals who have made Texas famous throughout the world.
5.  Stiles Switch BBQ & Brew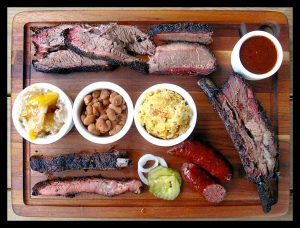 6610 North Lamar, Austin TX 78757
www.stilesswitchbbq.com

By far the Bing Daniel Realty family favorite that has become not so hidden. Stiles Switch is located in the oldest strip center in Austin – The Violet Crown. It is our opinion that the brisket served at Stiles Switch is not only the best in Austin, but the best in any town! While you may have to wait in a short line to order at the counter, it is without the hype of some other Austin joints that require a 3-4 hour wait. Side dishes are equally scrumptious, with corn casserole and pinto beans are the star stand-outs to be sure.