The China House at Mandarin Oriental, Bangkok, Thailand Review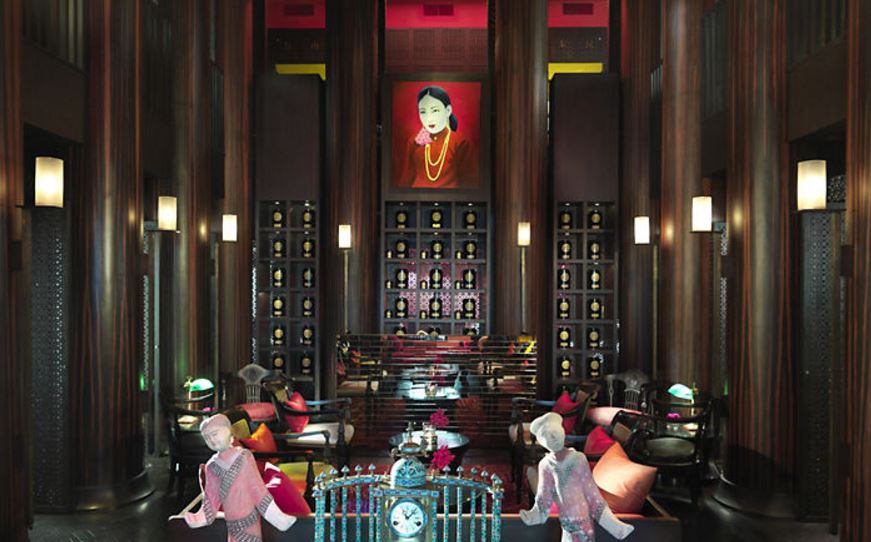 THE CHINA HOUSE AT MANDARIN ORIENTAL, BANGKOK
48 ORIENTAL AVENUE, MANDARIN ORIENTAL, BANGKOK, THAILAND (SILOM)
66.2.659.9000
http://www.mandarinoriental.com/bangkok/fine-dining/the-china-house/
My son and I were on a whirlwind first-timers tour of Bangkok – only 2 nights, and 2 days – before meeting up with the rest of our travel group in northern Thailand – Chiang Mai for the Yi Peng/Loi Krathong festivals. Of course, a whirlwind tour is "go go go go go", but you have to take time to eat, and the China House at Mandarin Oriental was hands town the best place to do that for us on our second day.
We had enjoyed street food and other cheaper meals in Bangkok, and we were looking to splurge and indulge ourselves. We (primarily me) were also in need of a change of pace before hitting the streets for more sightseeing. The Mandarin Oriental provided that quiet respite, and the China House was quite the treat.
Because it was a Saturday, we were lucky to be able to enjoy brunch (also available on Sundays), including a buffet selection – unlimited dim sum and other appetizers, a self-service buffet complete with roasted suckling pig and Peking duck, and there was an extensive menu which included approximately 75% of the total a la carte menu – all priced at 1,000 Thai Baht (approximately US $30) per person. Ordering what we had off the a la carte menu would have easily been 4 x the price. My son is vegetarian, and he was able to order special dishes off the normal a la carte menu at no additional charge.
The food was simply delicious, the service impeccable, and the atmosphere very much exuding the 5 stars you would expect from the Mandarin Oriental grounds. Go on a weekend, go for the splurge, immerse yourself in the fanciful flavors, and most of all, enjoy yourself!