Torchy's Taco Review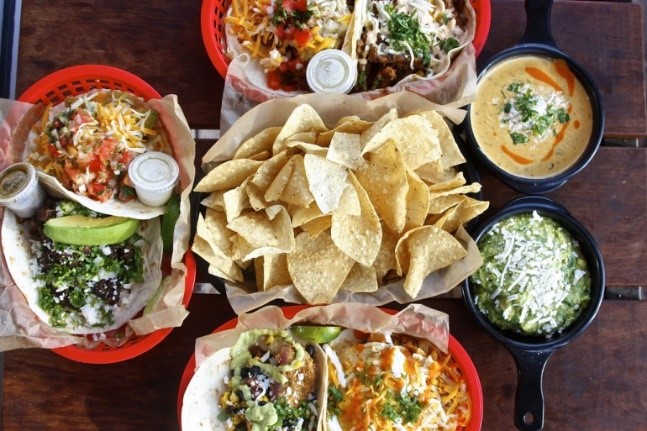 TORCHY'S TACOS
13 Austin Locations! 27 others in Texas, Colorado, & Oklahoma!
www.torchystacos.com
Torchy's Tacos is a taco nirvana. With humble beginnings in a single Austin food truck on Bouldin Creek, Torchy's has become one of the fastest growing restaurant sensations in the state of Texas. With all the excellent Tex-Mex spots in Austin, you've got to be on your "A" game if you're going to compete. Now with 13 locations in the Austin area (plus 27 others in Texas, Colorado, and Oklahoma), Torchy's has quickly become the go-to place for all things taco – whether it's for breakfast, lunch, dinner, or a late-night or mid-day snack. With their catchy and creative names, 3 out of 5 people you ask in Austin will likely know what you mean when you say you're craving a "Trailer Park Trashy Style".
My personal favorite is "The Democrat" – shredded beef barbacoa, fresh avocado, queso fresco, cilantro, onions, and a wedge of lime – perfect their homemade tomatillo salsa.
Vegetarians will love the "Fried Avocado", which comes with hand-battered fried avocado, veggie refried beans, pico, lettuce, & cheese.
My husband's favorite is the "Trailer Park Trashy Style", which includes fried chicken, green chiles, pico, queso (instead of lettuce!), and poblano sauce.
Don't forget to try their queso and chips – it definitely rivals any of the top five in Austin.